Peg Seminario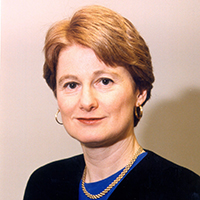 Peg Seminario is a nationally recognized occupational safety and health leader and expert with extensive experience in safety and health policy, regulation, and legislation. She served as the long-time Safety and Health Director for the AFL-CIO from 1990 until her retirement in 2019.
Peg joined the AFL-CIO in 1977, and led the federation's efforts to seek improved safety and health protections for workers, participating in dozens of rule makings before the Occupational Safety and Health Administration and organizing broad-based campaigns on the right to know about chemical hazards and ergonomic protections. She was one of the leaders in labor's efforts to enact the 9/11 Health and Compensation Act to provide health care and compensation to responders sick from exposures at the World Trade Center.
Peg has served on numerous federal agency and scientific advisory committees and participated in international safety and health work through the ILO, the OECD and international trade union organizations.
In her retirement, Peg has continued to fight for safe jobs, assisting with labor's efforts to protect workers from COVID-19, serving on the Board of 9/11 Health Watch, working with the COSH advisors to provide support and assistance to the COSH movement and working with the Occupational Health Intern Program to mentor new safety and health professionals.
She holds a M.S. degree in industrial hygiene from the Harvard School of Public Health and a B.A. in biological sciences from Wellesley College.